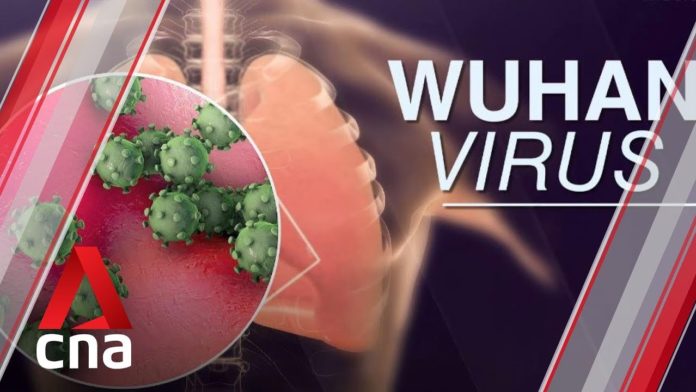 "I have to call it where it came from. It did come from China, so I think it's a very accurate term."
On Wednesday, President Donald Trump defended calling the Wuhan virus a "Chinese Virus" during a White House press briefing on the outbreak.
Trump tweeted about the "Chinese Virus" Tuesday night.

"China and others have criticized you for using the phrase 'Chinese Virus.' How do you feel about that?" one reporter asked.
"China was putting out information, which was false, that our military gave this to them, that was false," Trump said. "And rather than having an argument, I have to call it where it came from. It did come from China, so I think it's a very accurate term."


Trump also rejected the idea perpetuated by the Chinese government and woke media elites that using the phrase was "stigmatizing" to the Chinese people.
"I think saying that our military gave it to them creates a stigma," Trump responded.

Last week, China began promoting a conspiracy theory that members of the U.S. military who visited the Chinese city of Wuhan in October, where the first outbreak occurred, was cause for the virus spreading in the East Asian superpower.
The Chinese tale comes as a response to American leaders and media outlets calling the virus the "Wuhan Virus" to reference where the novel infection spreading across the globe first originated.
Chinese Foreign Ministry spokesman Geng Shuang accused Secretary of State Mike Pompeo of racism by using the phrase earlier this month, prompting the woke corporate media empire to enthusiastically embrace Chinese messaging to condemn those who call the virus by its name.

Never mind that it is common practice for new diseases to be named after places or people such as German Measles or the West Nile Virus. Others include Guinea Worm, Rocky Mountain Spotted Fever, Lyme Disease, Ross River Fever, Omsk Hemorrhagic Fever, Ebola Hemorrhagic Fever, Middle East Respiratory Syndrome (MERS), Valley Fever, Marburg Virus Disease, Norovirus, Zika Fever, Japanese Encephalitis, Spanish Flu, Lassa Fever, and Legionnaire's Disease, to name a few.
In the case of the Wuhan coronavirus however, it has become even more important to attach China to the virus given China's role in downplaying the threat of the virus and silencing whistleblowers who raised concerns. Now the world is faced with a global economic recession where entire nations and regions go on lockdown to prevent the spread of the deadly virus overwhelming hospitals.